Keynote Speakers
Keynote Speakers
Yejin Choi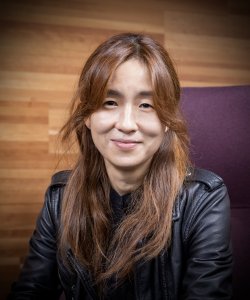 Bio: Yejin Choi is Brett Helsel professor at the Paul G. Allen School of Computer Science & Engineering at the University of Washington and also a senior research director at AI2 overseeing the project Mosaic. Her research investigates a wide variety problems across NLP and AI including commonsense knowledge and reasoning, neural language (de-)generation, language grounding with vision and experience, and AI for social good. She is a MacArthur Fellow and a co-recipient of the NAACL Best Paper Award in 2022, the ICML Outstanding Paper Award in 2022, the ACL Test of Time award in 2021, the CVPR Longuet-Higgins Prize (test of time award) in 2021, the NeurIPS Outstanding Paper Award in 2021, the AAAI Outstanding Paper Award in 2020, the Borg Early Career Award (BECA) in 2018, the inaugural Alexa Prize Challenge in 2017, IEEE AI's 10 to Watch in 2016, and the ICCV Marr Prize (best paper award) in 2013. She received her Ph.D. in Computer Science at Cornell University and BS in Computer Science and Engineering at Seoul National University in Korea.
---
Iain Couzin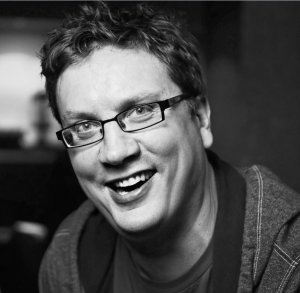 Bio: Iain Couzin is Director of the Max Planck Institute of Animal Behavior and Speaker of the Excellence Cluster "Centre for the Advanced Study of Collective Behaviour" at the University of Konstanz, Konstanz, Germany. Previously he was an Assistant- and then Full-Professor in the Department of Ecology and Evolutionary Biology at Princeton University, and prior to that a Royal Society University Research Fellow in the Department of Zoology, University of Oxford, and a Junior Research Fellow in the Sciences at Balliol College, Oxford. His work aims to reveal the fundamental principles that underlie evolved collective behavior, and consequently his research includes the study of a wide range of biological systems, from neural collectives to insect swarms, fish schools and primate groups. In recognition of his research he has been recipient of the Searle Scholar Award in 2008, top 5 most cited papers of the decade in animal behavior research 1999-2010, the Mohammed Dahleh Award in 2009, Popular Science's "Brilliant 10" Award in 2010, National Geographic Emerging Explorer Award in 2012, the Scientific Medal of the Zoological Society of London in 2013, a Web of Science Global Highly Cited Researcher since 2018, the Lagrange Prize in 2019, and the Falling Walls Life Sciences Award and Leibniz Prize (Germany's highest research honor) in 2022.
---
Edith Elkind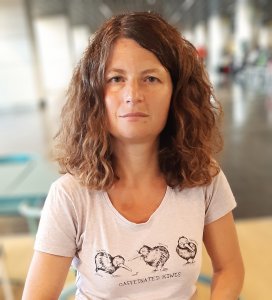 Bio: Edith Elkind is a Professor of Computer Science at University of Oxford. She works in algorithmic game theory and computational social choice, with a focus on multiwinner voting and structured preference domains. Edith is a EurAI Fellow and an ELLIS Fellow. She has supervised two PhD dissertations that received the IFAAMAS Victor Lesser Distinguished Dissertation Award. Edith contributed to the AAMAS community as a program chair  (2015), a general chair (2019), an IFAAMAS board member (2014-2019) and an editorial board member of JAAMAS (2010 – now).
---
Karl Tuyls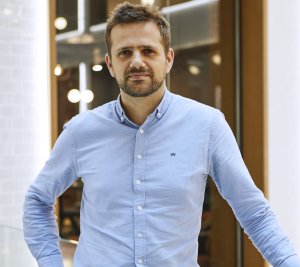 Bio: Karl Tuyls (FBCS) is a research director at DeepMind where he leads the Game Theory & MultiAgent Team. He is also an honorary professor of Computer Science at the University of Liverpool, UK, and a Guest Professor at the University of Leuven, Belgium. Previously, he held academic positions at the Vrije Universiteit Brussel, Hasselt University, Eindhoven University of Technology, and Maastricht University. Prof. Tuyls has received several awards with his research, amongst which: the Information Technology prize 2000 in Belgium, best demo award at AAMAS'12, winner of various Robocup@Work competitions ('13, '14), and he was a co-author of the runner-up best paper award at ICML'18. He co-invented DeepNash, the first AI agent to reach human expert-level performance in the imperfect information game Stratego. Furthermore, his research has received substantial attention from international press and media, most recently his work on football analytics and Graph Imputer featured in Wired UK and Nature. He is a fellow of the British Computer Society (BCS), is on the editorial board of the Journal of Autonomous Agents and Multi-Agent Systems, and is (co)-editor-in-chief of the Springer briefs series on Intelligent Systems. Prof. Tuyls is also an emeritus member of the board of directors of the International Foundation for Autonomous Agents and Multiagent Systems.