Welcome to AAMAS 2023
Welcome to AAMAS 2023
Update on the applications for scholarships
08 March 2023
Roughly 230 applications were received. This clearly prevents us from granting all that was requested. We have received all the funds we applied for in order to grant scholarships, but, given the number of applications, the amount is enough to cover a part of the applications only. Most likely, we will be able to cover only a number of free registrations. This means that applicants should look for other funding possibilities to cover their costs, partially or in total. We plan to make the final decision by the deadline previously announced. Please take a look at the website from time to time.
---
Accommodation Update
20 February 2023
The TFI Lodestar portal for booking discounted accommodation will remain open until midnight tonight (20th of February) UK time. Please make sure you book as soon as possible.
After this, a reduced number of discounted hotels will remain available until 20 March. In addition to the discounted hotels, a list of other hotels that are near or in easy reach of the venue is provided on the hotels page.
https://aamas2023.soton.ac.uk/attending/hotels/
---
Registration is now open!
11 February 2023
Please go to the registration page to register and for details. Please note that scholarship recipients will receive sepatarate registration instructions and should wait until they have received confirmation of the scholarship. The early registration deadline is 3 April Anywhere on Earth.
---
---
The 22nd International Conference on Autonomous Agents and Multiagent Systems (AAMAS) will be in person and take place 29 May – 2 June 2023 in the London ExCeL conference centre, London, United Kingdom.
AAMAS is the largest and most influential conference in the area of agents and multiagent systems, bringing together researchers and practitioners in all areas of agent technology and providing and internationally renowned high-profile forum for publishing and finding out about the latest developments in the field. AAMAS is the flagship conference of the non-profit International Foundation for Autonomous Agents and Multiagent Systems (IFAAMAS).
Download the AAMAS 2023 poster
Contact the local chairs at aamas2023@soton.ac.uk
---
Cooperation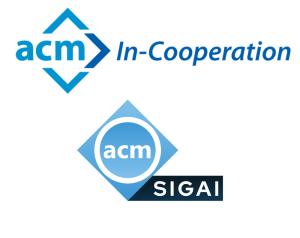 Sponsors