Welcome to AAMAS 2023
Welcome to AAMAS 2023
Accommodation Booking is now open!
23 January 2023

This year TFI Lodestar is the official accommodation partner of AAMAS and ICRA. There are plenty of options for discounted individual and group bookings. If you plan to use this service for booking your accommodation, please reserve your rooms no later than 19th of February 2023. Availability of the rooms after this date is not guaranteed. Please check the cancellation and refund policy before making the reservations.
Click here to reserve your accommodation.
---
Attending AAMAS
07 January 2023
Notifications were sent on 4 January. Out of 1015 submissions, 237 were accepted as full papers and a further 221 were accepted as extended abstracts. Therefore, the conference has an acceptance rate of 23.3% for full papers and 45.1% for full papers + extended abstracts. The list of accepted papers is available here: https://aamas2023.soton.ac.uk/program/accepted-papers/.
We recommend that you book your hotel as soon as possible. A list of hotels is here:
If your paper was accepted, and you require an invitation letter for visa purposes, please fill out this form:
Registration and details about student scholarships will be available early February.
---
Language Editing Service
28 September 2022
AAMAS'23 is running a pilot of providing subsidized language editing services to a limited number of papers.
Successful applications will get between $75 and $200 refund for language editing, depending on available funds and number of requests. 
To apply, you are requested, by Oct. 5, 2022: to submit your abstract; get an official quote from a language editing service; and fill the following form: https://forms.gle/xBUunTAkRhZBjgPZ9
---
---
The 22nd International Conference on Autonomous Agents and Multiagent Systems (AAMAS) will be in person and take place 29 May – 2 June 2023 in the London ExCeL conference centre, London, United Kingdom.
AAMAS is the largest and most influential conference in the area of agents and multiagent systems, bringing together researchers and practitioners in all areas of agent technology and providing and internationally renowned high-profile forum for publishing and finding out about the latest developments in the field. AAMAS is the flagship conference of the non-profit International Foundation for Autonomous Agents and Multiagent Systems (IFAAMAS).
Download the AAMAS 2023 poster
Contact the local chairs at aamas2023@soton.ac.uk
---
Cooperation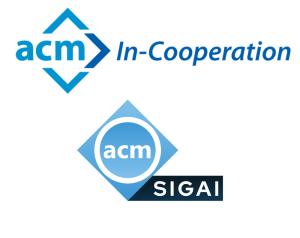 Sponsors